We are pleased to inform you that, in 27-28 of November 2019, NIRDPSB Braşov will organize a
National Conference with international participation on
"Scientific research and innovation in the context of expanding precision agriculture
and modernizing technological systems"
The scientific programme will be focused on the following topics:
History
Genetics – breeding
Biotechnologies
Physiology – biochemistry
Seed production
Cultivation technologies
Plant protection
Quality – storage
Precision agriculture
Papers submission schedule:
Online registration and submission of abstracts: 20-th September, 2019 (max. 250 words)
Acceptance of abstracts: 1-st October, 2019
Submission of full papers and presentations: 1-st November, 2019
The official language of the conference is Romanian, with translation in English.
For more details, please contact us at e-mail [email protected], [email protected]
We look forward to seeing you at the National Institute of Research and Development for
Potato and Sugar Beet Brasov, Romania.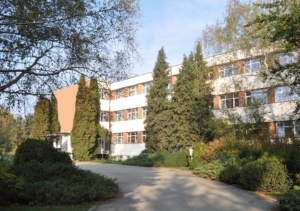 Dr.ing. Sorin Claudian CHIRU,
General Director,
N.I.R.D.P.S.B. Brasov, Romania
Dr.ing. Victor DONESCU,
Scientific Director,
N.I.R.D.P.S.B. Brasov, Romania